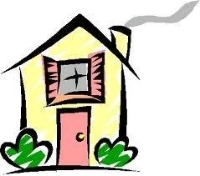 Looking for Saturday Volunteers starting November 14th.
We are looking for volunteers to help out on Saturdays. If you have a few hours to spare on a Saturday, drop by and lend a hand. Come visit our booth at the Fall Home Show this weekend. Habitat Volunteer Coordinator Chair at Sinclair@i-zoom.net It's
"Game On"! – We have a goal! An ambitious but achievable goal to get our two partner families into their new Habitat Homes by December 31st. What better Christmas Present than that? We will be working 6 days a week to accomplish this so we need all the help you can give us. Next week we are open Monday, closed Tuesday, then open again Wednesday to Saturday. We will be working on drywall, then painting. Please note we are not working on Tuesday November 10th.
P.S. Come visit our booth at the Fall Home Show this weekend. Habitat Volunteer Coordinator Chair at Sinclair@i-zoom.net