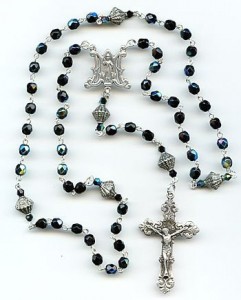 The revised curriculum now reflects the teachings of Pope Francis regarding the Rosary. He encourages everyone to make the Rosary a part of their spiritual practice.
Volunteers are needed to model for the children community members saying the rosary. This program will replace the Rosary Apostolate and will not require lesson plans. Primary and junior grade volunteers are needed.
The program will begin in November and a training session is available. Maria Fitzgerald remains the Volunteer Director.
If you have one hour once a month to join a group of volunteers in each school, please contact Joanne Hough at 705-324-4491 or hough . jandb @ gmail . com