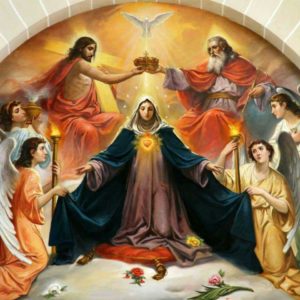 Please join us at 7 pm on February 2nd The Feast of the Purification of Mary, our parish feast day, when a Solemn High Mass in the Extraordinary Form of the Roman Rite will be celebrated at St Mary's by Fr Neil J. Roy.
The Mass will begin with the blessing of candles and a procession through the Church.
Music will be provided by the Latin Mass Schola of St Mary's and the Sacred Heart Children's Choir under the direction of Mr. Randy Mills.
A reception following the Mass will be held in St Mary's School.