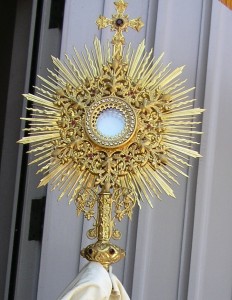 Please join us for 40 continuous hours of prayer before the Blessed Sacrament.
This devotion began about 500 years ago and is a way for us to spend time of personal prayer with our Lord.
Prayer begins at 8 am on Fri. Feb. 23rd and concludes at Sat. Feb. 24th at midnight.
Please sign up for a time on the sheet at the North Entrance of the Church.