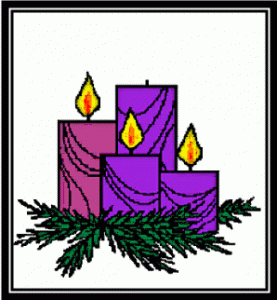 In our Gospel reading upon the order of John the Baptist, he sent his disciples to Jesus to ask if he is the one to come. John's messengers were sent even if he was in prison. John was imprisoned as he was considered a threat by the authorities because of his open calls for change of ways and living. John was calling to return to God. Likewise, at that time, the people of Israel were waiting for a liberator sent by God who will free them from oppression and sufferings. A messiah who will bring them out from a miserable situation, a liberator who is sent to save them, a savior who is from God.
It was very clear for John the Baptist, let us see by ourselves the glory of God in Jesus, the only begotten son of the Father. Let us see, hear, walk, be cleansed and be blessed by the good news that is the coming of the Messiah. Only when we see and hear the word of the Lord that we can truly make decisions rightly and do things correctly; only when we are healed by our weakness and illness that we can walk towards God in the way to righteousness and holiness. Only when we are cleansed by our sinfulness that we can be restored in our relationship with God and be able to receive the grace of the gospel.
Jesus said, "Go and tell John what you hear and see." Today, Jesus is also telling us to go and be a witness to what hear and we see. Be a witness to what we experience and encounter of God and with our brothers and sisters.
In reality, all of us enjoy the grace of God every time we breathe and every time we smile. Every time we get healed when we are hurt and ill, every time we get cleansed and forgiven when we have sinned and displeased God. Let us go and tell the world that our God is the god of life and love. Let us be zealous witnesses of the wonders of the Lord, for He never abandoned us as he faithfully kept his promise. As promised and prophesied, the word became flesh when Jesus was born in a manger more than two thousand years ago and he lived among us. Till the present, the Lord Jesus lives among us.
In this season of Advent, what shall we do in our joyful waiting of Jesus Christ's birth on Christmas, let us pause and pray, reflect and ask ourselves:
Do I see and recognize Jesus today in my daily encounter with my brothers and sisters?
Am I trekking the right path, the path to God as prepared by John the Baptist?
Am I prepared to welcome Jesus in my heart, in my life?
Prayer: Almighty and Loving God, we recognize you with the wonders you have done for us especially in this season of Advent. May we see, find and recognize the Messiah when He comes. For every day the Lord comes into our lives, and so shall we welcome Him joyfully in our hearts. And as the Lord is always present in every moment of our lives and so we follow His will in full trust and joy. This we ask through Christ our Lord, who lives and reigns with you and Holy Spirit, one God, forever and ever. Amen.